HSE
Health
Our employee's health and wellbeing is one of our key success factors. Various health program are in place to protect the health of our employees, starting with routine health checkups, health promotions and providing inhouse medical facilities and practitioners.
Safety
The fundamental of a good safety system and its successful implementation is one of the visible components in our work execution. Our Organization recognize the importance of personal safety performance as part of every member's responsibility.
Environment
We care and strive for exemplary environmental protection management and leadership through compliance with all the applicable regulatory and statutory requirements.
HSE Performance
Yearly LTIFR (Lost Time Injury Frequency Rate) & TRIR (

Total Recordable Injury Rate)
HSE ACTIVITIES & EVENTS
OUR ROUTINE ACTIVITIES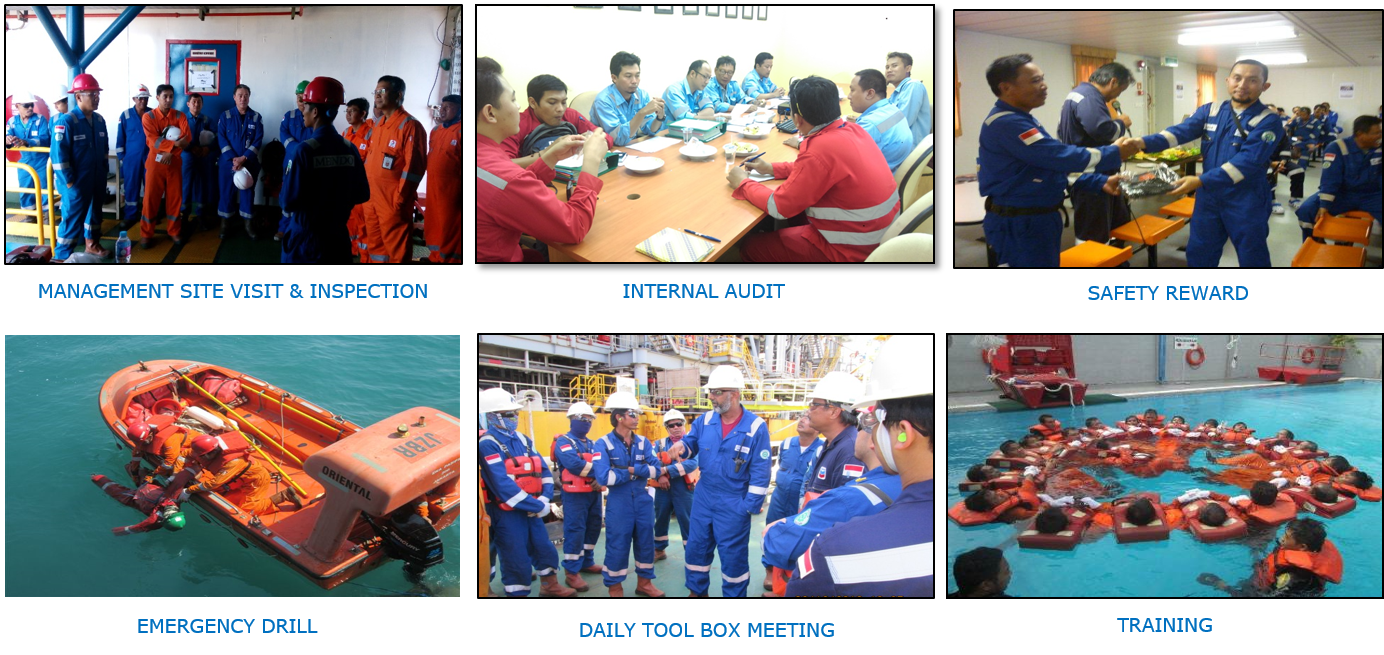 HSE EVENTS